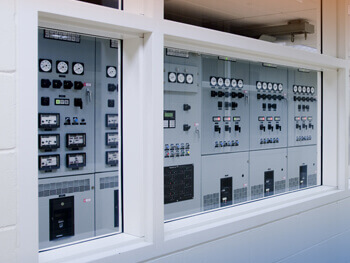 At Precision Controls of Indianapolis, we have experience designing and installing building automation systems ranging from the latest Internet-based open-architecture technologies to complex pneumatic systems. Our business is built on a tradition of innovation and is marked by principles of integrity, quality, functionality and dependability.
Ongoing Maintenance & Technical Support
Our factory-certified automation designers, technicians, and electricians provide the highest level of building automation project delivery. We also provide ongoing maintenance programs and technical support for all of your automation needs. Put it all together, and you have a package of superior services that can make a significant difference in your facility's comfort, productivity, and energy efficiency.
Our controls/facility automation services include: